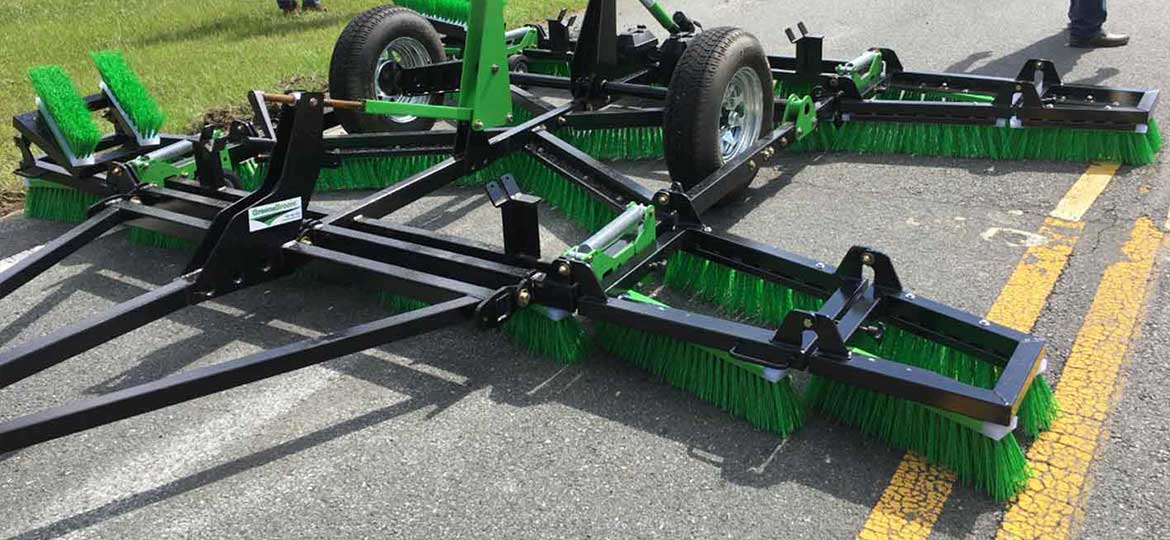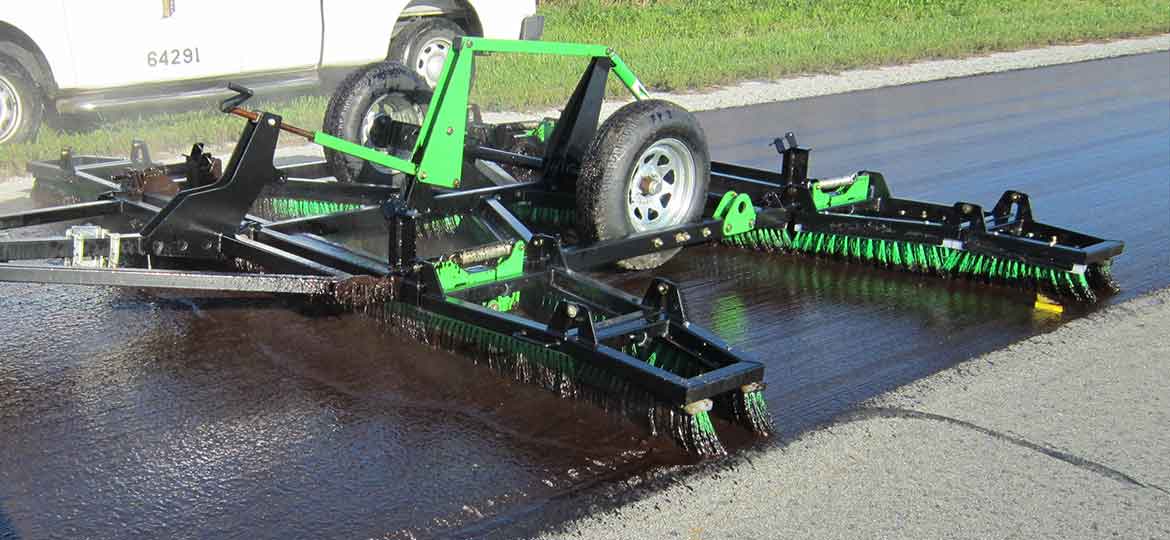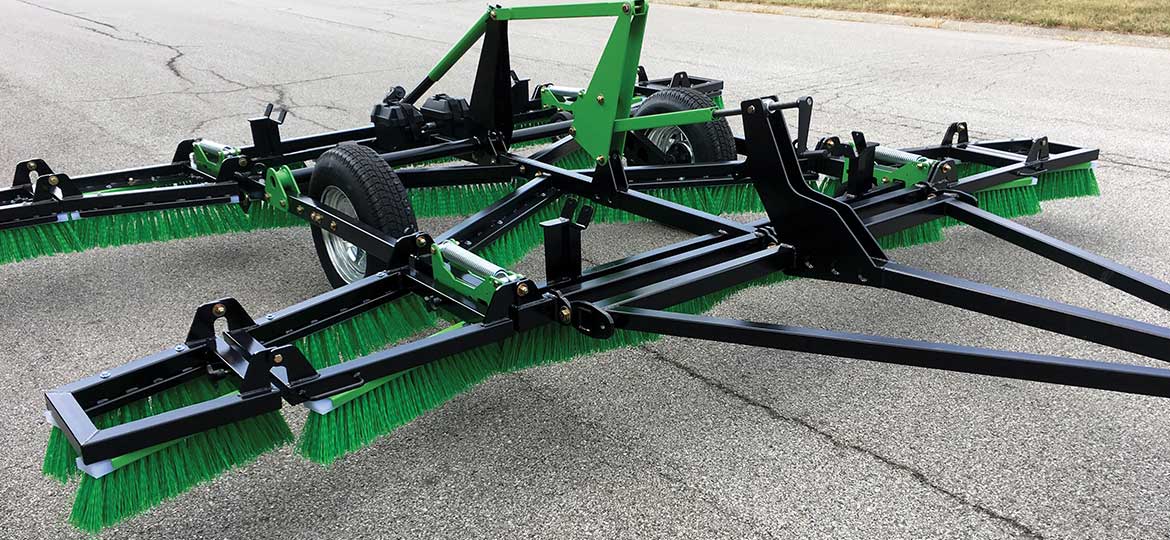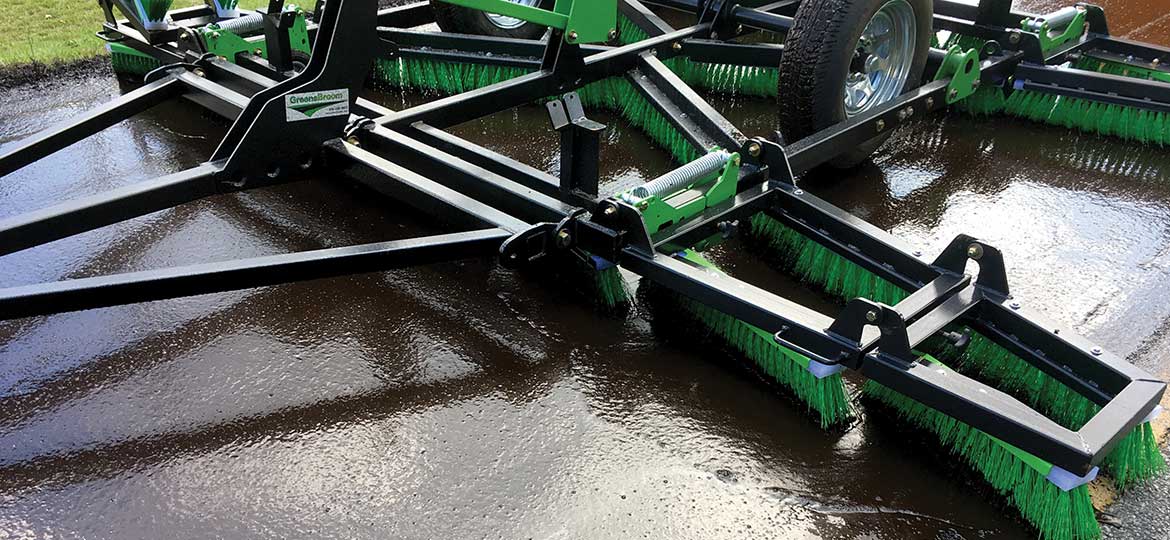 Product Description
The GreensBroom by GreensGroomer raises the bar on Scrub Seal and Chip Seal performance and efficiency. The patent-pending design increases the effective surface area and improves brush angles which translates into significant performance gains. These designs control the emulsion into multiple directions, pushing coverage deep into the road profile, as much as 1-inch into the aggregate.
The GreensBroom is available in 14 foot, 20 foot, and 22 foot operational widths. This is acheived by an innovative approach to product design. Attached to the main frame are a range of different "wings" which are hinged and accommodate varying configurations. Each row of brushes are swivel mounted for greater brush control and adaptability to the road surface and specific project needs.
---
Product Details
Model Number: 300, 320, 322
Launched: March 2014
GreensBroom is Made in the USA
We design, fabricate, and manufacture all our equipment in Indianapolis, IN
Electric Actuator
With wireless remote for fast, smooth lifting and lowering.
Brush Technology
Improved brush technology for superior emulsion flow management.
Heavy Duty Frame
Rigid and strong frame able to take the daily work load.
Full Extension Width
Full extension, with different wing packages allows for 14 to 22 foot operational widths. Trailer width under 7 feet.
Flexible Wings
Adjustable wings allow for on-the-fly- road adjustments ans easy transport.
Adjustable Brush Heads
Easy to adjust brush heads for optimized emulsion spread and distribution.
Quick Change Heads
Quick-change brushes can be replaced by one person in 1 hour!
On-Board Power
Versatile, on-board power with built in overnight charging system.
Leveling System
Tow-bar leveling system with crank and four corner guidance wheels.
Interchangeable System
Many of the available parts and easily interchangeable and replaceable for easy repair and modification.
Here's the basic product information and specs to answer the simple questions. If you need additional information, don't hesitate to contact us.